Body Contouring and Weight Loss Treatments:
Emsculpt Neo: $800
Emsculpt Neo package: $3,000| Includes 4 Treatments or $4,200 | Includes 6 Treatments
Lipo B Shot: $60
Body Shaping Package (Emsculpt Neo + Lipo Shot): $3,200| Includes 4 Treatments or $4,500 | Includes 6 Treatments
The newest body contouring technique for men is now available at Soho Men's Health in New York, NY!
EMSculpt NEO is a non-invasive body sculpting procedure that reduces fat and builds muscle in as little as a 30 minute session. Currently, it is the only body sculpting machine that can accomplish BOTH fat reduction and muscle toning. EMSculpt NEO works by emitting radio frequency and high intensity electromagnetic energies. The radio frequency waves heats fat cells in order to permanently damage them and allow them to be removed by the body. These same radio frequency waves also "warms up" the muscles and prepares them for exposure to stress. Then, the high intensity electromagnetic energy contracts muscle fibers in areas that cannot be reached by voluntary workout alone. The stress exerted on the muscle results in an increase of muscle fiber and cells, which achieves muscle tone.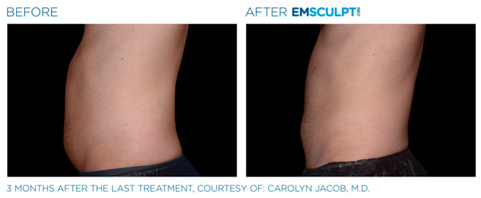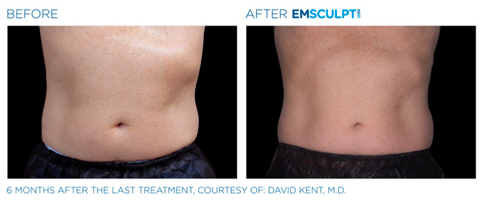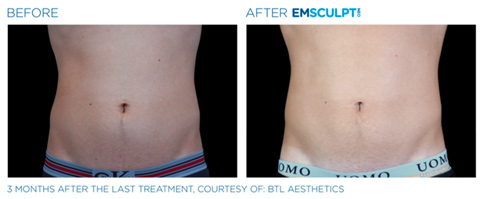 Did You Know?
EMSculpt NEO can be used to remove fat and add muscle tone to the abdomen, buttocks, arms, & calves. 
Frequently Asked Questions: 
Does EMSculpt Neo really work?
Yes! EMSCULPT NEO has been clinically tested for safety and efficacy. Clinical studies showed on average a 30% reduction in subcutaneous fat. HIFEM+ energy contracts 100% of the muscle fibers in the area at intensities that are not achievable during voluntary exercise. On average the muscle volume increases by 25%. Each patient's results may vary but the best time to see the final results is in 3 months after the last treatment.
Where is EMSculpt NEO treatment performed?
EMSculpt NEO procedure performed at our Financial District location. There is no pre-preparation required for this procedure. It can be done before work, during lunch break or right after work. The treatment takes 30 minutes with no down time.
What does the Emsculpt NEO treatment feel like?
During the treatment you will feel strong muscle contractions – like an intense abs workout – together with a heating sensation similar to a hot stone massage.
What is the downtime of EMSculpt Neo?
There is no downtime with this procedure. Once the procedure is completed, you can immediately get back to your daily routine.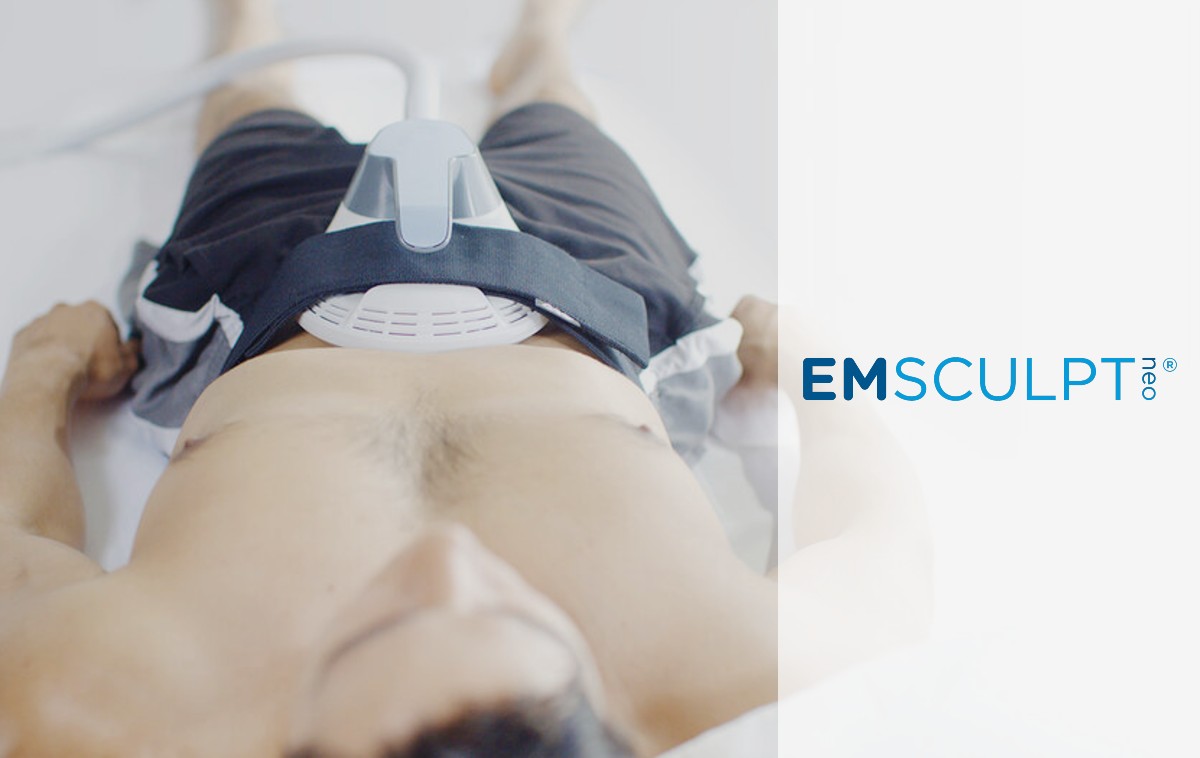 What is different between EMSculpt NEO, CoolTone, CoolSculpting and SculptSure devices?
Table 1: Difference between EMSculpt Neo and EMSculpt
Table 2: EMSculpt NEO vs CoolTone vs SculpSure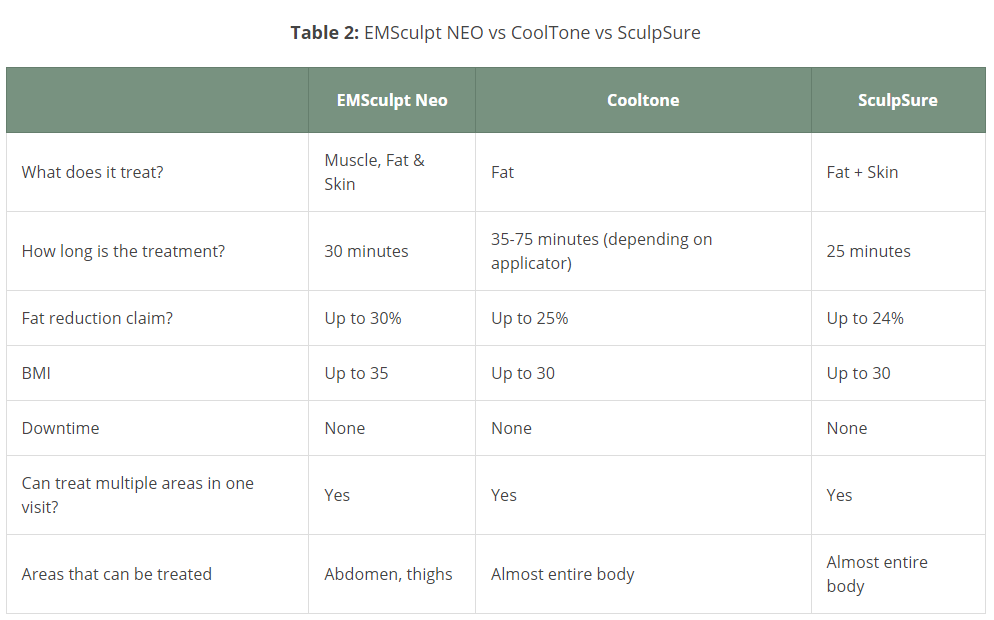 Our Mission
At SoHo Men's Health, our mission is to be a leader in men's health by offering safe, effective, innovative and clinically proven treatment solutions to our patients for their health problems and aesthetics concerns.