Soho Men's Health is proud to provide a range of aesthetic treatments using platelet-rich plasma-based technology. One popular treatment we offer is the PRP Facial. If you've been struggling with wrinkles, fine lines, or other blemishes on your face, then a PRP facial may be just the answer you're looking for.
Microneedling: $350
Facial (Microneedling + PRP): $800
Platelet rich plasma (PRP) has become an extremely popular option for non-surgical cosmetic treatment of the skin. PRP can be performed as a topical or injectable treatment. We perform PRP treatments at SoHo Men's Health in combination with microneedling to help enhance the skin's appearance and treat common concerns such as acne scars or dry skin. Microneedling uses a series of fine needles to puncture the skin and create micro-wounds in the superficial dermis. This triggers the release of various growth factors and activates connective tissue proteins, both of which lead to the production of collagen, elastin, and capillaries. New vascularization and new collagen production lead to thickened skin and a reduction of scars, with improved skin texture, firmness, and hydration.
Did You Know?
PRP stands for platelet-rich plasma, which is found in the blood and is composed of several growth factors that stimulate growth and healing.
Discover The Benefits Of A PRP Facial From Soho Men's Health
Facials combine two elements to help revitalize your skin and encourage healthy tissue regeneration. Combined, this helps to stimulate the healing process and drive the production of elastin and collagen. These two elements have an essential part to play in your skin's health and vibrance as they help restore a smooth, youthful appearance. The two components of the PRP facial treatment include:
Platelet Rich Plasma (PRP) – This is generated from the client's blood and has powerful regenerative properties. Creating PRP starts with extracting a measure of blood and separating it into its two primary components, blood cells, and plasma. A portion of the plasma is returned to the patient, while the other receives the majority of the blood cells from the sample. One type of blood cell, platelets, is essential in the natural healing process. The result of this process is known as PRP.
Microneedling – This procedure uses countless tiny needles to perforate the skin in the target area. Puncturing the skin has two significant effects, the first being to stimulate the body's healing process and the creation of elastin and collagen. It also provides channels for PRP to penetrate the skin, providing the healing properties of the densely packed platelets to the target area.
PRP facials have been used to treat various conditions, including joint injuries, muscle injuries, and tendons. Before long, cosmetic medical science learned how effective this process could be at restoring the health and vitality of our skin. Further, it was found to be unexpectedly able to address other concerns, including active acne outbreaks and scars from acne. Some of the primary conditions targeted with the use of PRP facials include:
Wrinkles
Fine lines
Sun damage
Acne damage
Active Acne Outbreaks
Loss of fullness
Following the treatment, you can expect little downtime, though the target area may show some bruising, redness, and tenderness. These side effects will generally clear up a few days following the treatment. It's common for clients to return for multiple visits to ensure they reach their aesthetic goals. Once their goals have been reached, many choose to maintain a schedule of 2-3 visits a year as a maintenance step.
Frequently Asked Questions: 
Am I a candidate for skin rejuvenation treatment using PRP injections?
You may be a candidate for skin rejuvenation treatment using PRP injections if you are looking to improve the appearance of your skin by reducing the appearance of scars, fine lines, dryness, and wrinkles. Since PRP is obtained from your own body, just about anyone can be an ideal candidate. To determine if skin rejuvenation treatment using PRP injections is right for you, schedule a consultation with Dr. Bortecen of SoHo Men's Health today!

What can I expect when receiving skin rejuvenation treatment using PRP injections at SoHo Men's Health?
At SoHo Men's Health, skin rejuvenation treatment using PRP injections is completed by first drawing blood from your arm. This blood will then be placed in a centrifuge to extract the platelet-rich plasma. A numbing cream will then be applied to your face to keep you comfortable. Next, microneedling will be completed by rolling a small tool with tiny needles around your face. The final step is to apply the PRP to the treatment area so that it can be absorbed into the skin. In some cases, the PRP solution may also be injected into certain areas. 
What can I expect after receiving skin rejuvenation treatment using PRP injections?
After the treatment, most men have little to no downtime and can return to their normal routine the day following treatment. In the days following your treatment, you may experience some soreness, tenderness, redness, or bruising around the treatment area. In most cases, this clears up within a few days. Depending on the unique condition of the skin and personal goals, it is recommended a series of multiple PRP sessions to achieve the best possible outcome. Many patients choose to undergo routine PRP treatments at least 2-3 times a year to maintain radiant and healthy skin.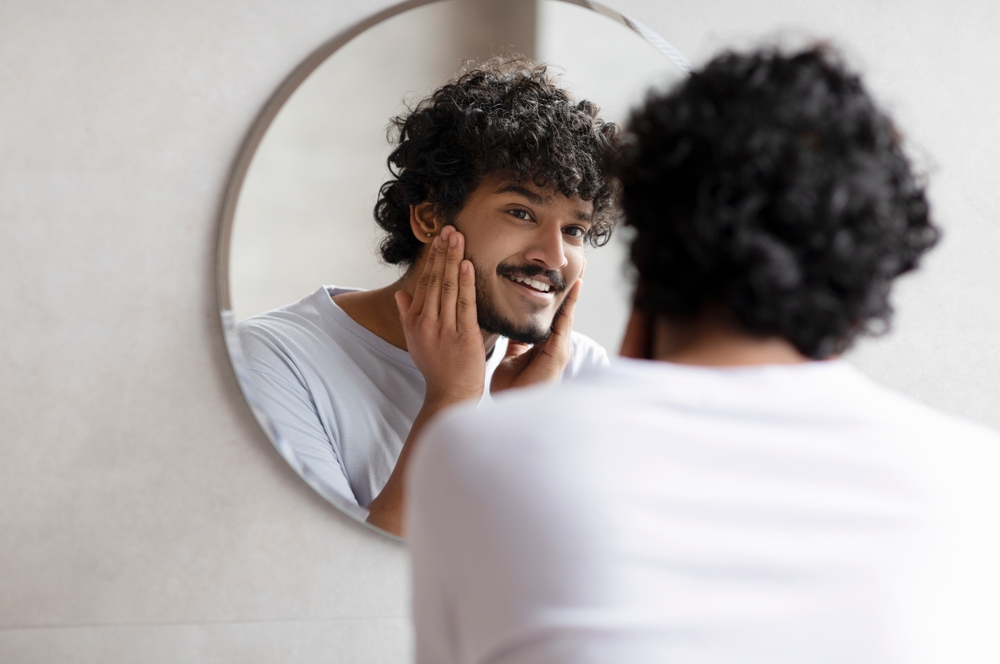 Find Out More About PRP Facials With Soho Men's Health
Are you ready to restore a youthful vibrance to your appearance with a PRP facial? Start by picking up the phone and calling (347) 749-1174 and scheduling your first appointment. You'll meet with our doctors and discuss your aesthetic concerns. Together you'll determine the best approach to reach your goals and start down the road to a more youthful and vibrant you!