Benign prostatic hyperplasia (BPH) is an extremely common condition that affects as many as 50% of men over the age of 50. This condition, which results in an enlarged prostate, can cause urinary problems and other issues. While BPH isn't usually dangerous, it can be if it's left untreated. That's why it's important to see your doctor if you think you may have BPH. In this blog, we will discuss what BPH is, its symptoms, and look at the potential dangers of leaving BPH untreated.
What is Benign Prostatic Hyperplasia (BPH)?
An enlarged prostate is a common condition that affects millions of men known as benign prostatic hyperplasia (BPH). This causes the prostate to increase in size and apply pressure to the urethra. This leads to uncomfortable side effects. Common symptoms experienced with BPH include:
a weak or interrupted urinary stream
increased frequency of urination
increased urge to urinate during nighttime hours
difficulty starting urination
The Dangers of Untreated BPH
The prostate gland is located near the base of the bladder and when BPH occurs, it can cause urinary tract issues such as frequent urination, difficulty passing urine, an increased risk of urinary tract infections, and even kidney damage in some cases. If left untreated, men may also experience extreme discomfort from these symptoms which can eventually lead to further complications. Some complications of BPH can include:
Overactive Bladder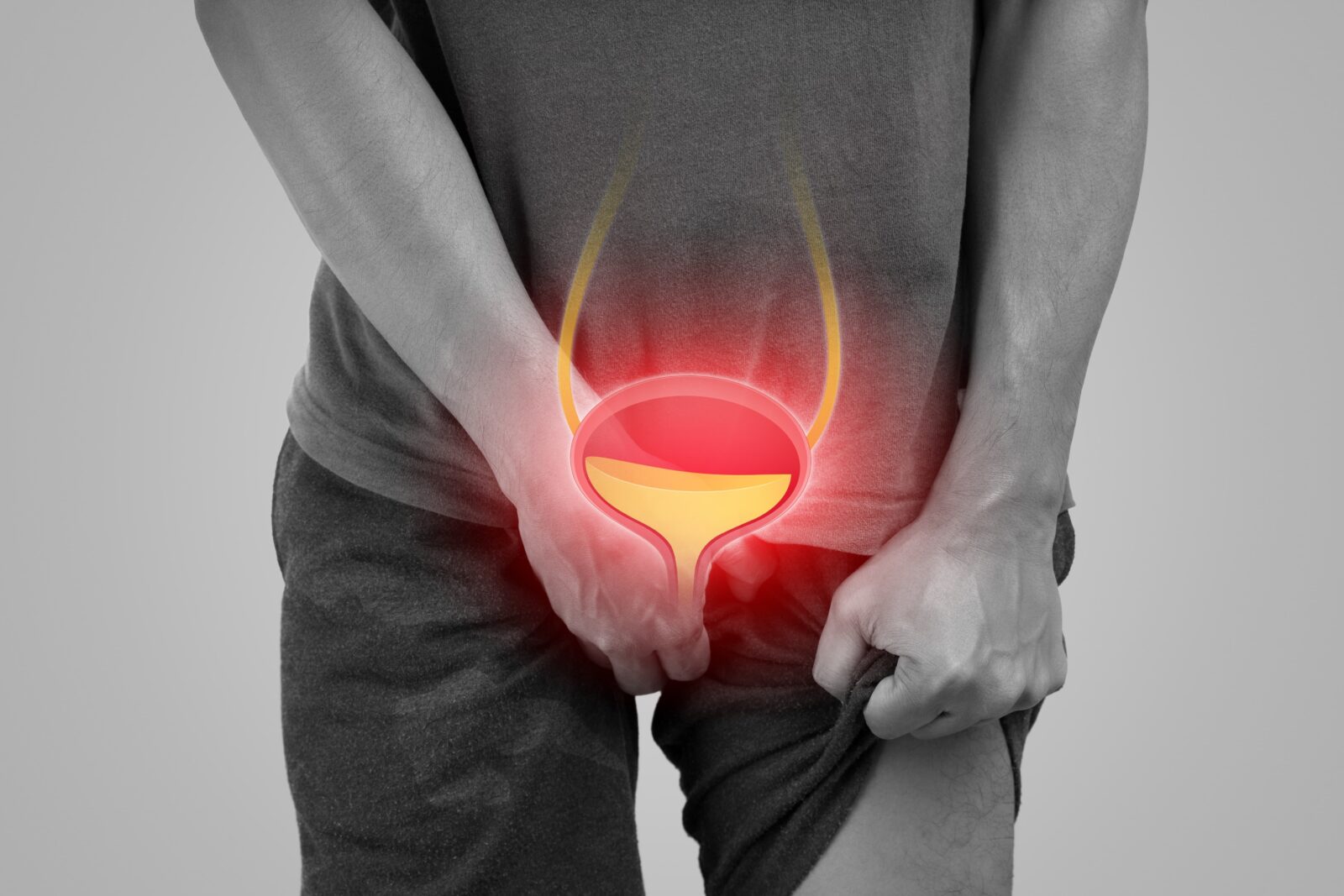 One potential complication of BPH is an overactive bladder. The enlarged prostate puts pressure on the bladder and surrounding muscles, leading to excessive bladder strain while urinating. Over time, this causes the bladder wall to thicken and the bladder to become fatigued. This causes feelings of urgency, urinary retention, and a frequent need to urinate day or night.
Urinary Tract Infections (UTIs)
BPH can cause or worsen existing urinary tract infections (UTIs). BPH does this by blocking or partially blocking the bladder outlet and preventing urine from effectively flowing out. When urine stays in the bladder for prolonged periods of time, it creates an environment which encourages bacterial growth. This ultimately leads to an infection. If not properly treated, UTI's can cause more serious problems so it is important to seek treatment immediately.
Bladder Stones
BPH can lead to a decrease in bladder function, impairing its ability to completely empty itself when urinating. This allows sediment and minerals to build up inside the urinary tract and collect in tiny stones called bladder calculi. If these stones become too large, they may obstruct the bladder's passageways, potentially leading to infections and other severe medical conditions if left untreated. Treatment for BPH-related bladder calculi usually consists of medication or using certain procedures and technologies to remove the stones. Taking preventative measures such as drinking lots of fluids and making sure you go to the bathroom as soon as you feel the urge can help reduce your risk of developing BPH-induced bladder stones.
Kidney Infections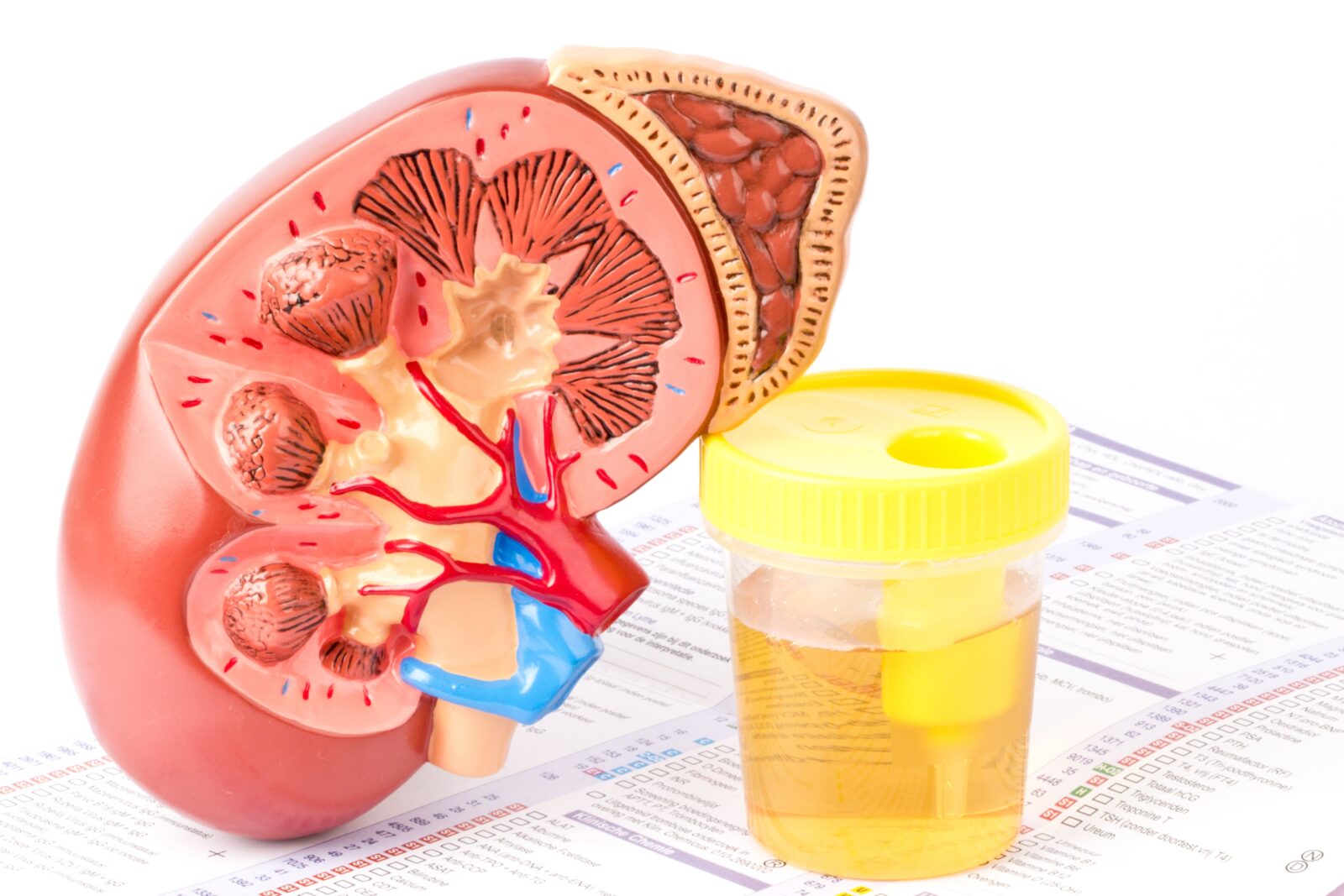 BPH can also cause kidney infections due to its interference with normal bladder function. As BPH progresses, it can cause decreased control over urination and incomplete emptying of the bladder after using the restroom. This leads to residual urine in the bladder that can become infected, leading to painful urinary tract infections. Over time, these UTIs may spread upwards from the bladder into the kidneys where they can cause further damage if left untreated.
Kidney Stones
Another potential side effect of BPH is kidney stone formation. Because BPH can block the flow of urine, it increases the chance for crystallized minerals or other components found in urine to bind together and form stones in the kidneys or urinary system. This occurs when urine stagnates for a long period of time, giving substances in the urine more time to crystalize and form stones. Furthermore, because BPH can cause difficulty emptying the bladder, backed up urine may become overly concentrated with minerals leading to further stone formation in the kidneys.
Acute Urinary Retention (AUR)
In some cases, BPH can cause a more serious complication called acute urinary retention (AUR). This occurs when a man is unable to pass urine at all due to the complete constriction of their urethra. AUR represents an emergency situation as it can cause severe damage to the kidneys and other organs if left untreated. Commonly, this condition is accompanied by significant discomfort in the lower abdomen and a feeling of urgency while trying to urinate. Seeking immediate medical attention is essential whenever there are signs of this complication.
Treatment Options for BPH
There are several treatment options available for BPH (Benign Prostatic Hyperplasia), including lifestyle changes, medication, minimally invasive procedures, and surgery. Lifestyle changes such as reducing alcohol and caffeine intake, practicing pelvic floor exercises, and urinating on a schedule can help manage mild symptoms of BPH. Medications such as alpha-blockers and 5-alpha-reductase inhibitors can help relax the muscles around the prostate and reduce its size. Minimally invasive procedures such as transurethral microwave therapy (TUMT), transurethral needle ablation (TUNA), and prostatic artery embolization (PAE) can also be effective in reducing BPH symptoms. Surgery, such as transurethral resection of the prostate (TURP) and laser surgery, may be recommended for more severe cases of BPH. The best treatment option depends on the individual patient's symptoms, age, overall health, and personal preferences. It is important to discuss all treatment options with a healthcare provider to determine the best course of action.
In Conclusion
Although BPH is not a serious condition, it can lead to a variety of consequences if left untreated. Symptoms of BPH can include urinary frequency, urgency, and nocturia. If you're experiencing any of these symptoms, it's important to see a doctor right away as untreated BPH can lead to more serious health problems down the road. These can include UTIs, bladder stones, kidney infections, and acute urinary retention (AUR). At SoHo Men's Health we offer a variety of treatment options for BPH depending on the severity of your symptoms. Schedule a consult today so we can help you get relief from your urinary symptoms and protect your long-term health.